Stuart St V Fitzgerald
CEO of Socialised Limited.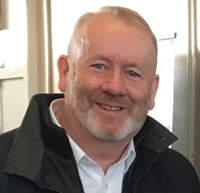 Stuart is a strategic-thinker with a uniquely varied 30 year career primarily leading performance management, procurement, quality assurance and vendor appraisal programmes. He has gained significant experience and expertise working in central Government, the private sector and more recently the third/social sector. Stuart is a successful management consultant with experience of conducting regulatory inspection and audit work across local authorities, housing associations and public transport executives as well as leading pivotal strategic management projects within a wide variety of blue chip businesses and SMEs.
Read more
Stuart authored the Social Value Charter for Liverpool and personally architected the 10% More for Liverpool initiative which was subsequently adopted by cities and states far and wide across North America, the EU and West Africa. 
Stuart is a member of the Liverpool City Region's Fairness & Social Justice Advisory Board (FASJAB) and is a huge advocate of social justice and impact. Stuart practises what he preaches and has driven the strategic development of a number of charities and social enterprises whose primary purpose was to support the disadvantaged minority communities they represent, including:
CEO at the Michael Causer Foundation – supporting the LGBT community;
CEO at The Just Group – tackling injustice & hate crime wherever it exists;
CEO at Veterans HQ – supporting the wider armed forces community;
Founder & Chair of MANWELL – a men's health charity supporting all men across the Liverpool City Region and beyond.

Stuart is a skilled report author and is highly adept at facilitating the connectivity of our clients and contacts to help them evidence, articulate and visualise the social, economic and environmental impacts of their work.
Services:
Social Consultancy

Social Accounting

Social

Audit

Social

Prospectus

Brand Storytelling

Social

Vision